Diversity and Inclusion Initiative
The Harris Family Alternative Investments Program is pleased to announce the launch of an initiative on diversity and inclusion.  Attracting, developing, and retaining a diverse workforce is important in helping firms achieve sustainable financial success.  Diversity enhances a firm's ability to execute strategy, deliver for clients, and have a positive impact. We remain firmly committed to supporting the financial services industry in increasing diverse representation at all levels and creating and strengthening a culture of inclusion for all people.
Towards this end, the Harris Program is launching:
A speaker series on 

diversity

 and inclusion in alternative investments, to foster dialogue and engagement,
Research and thought leadership on 

diversity

 and inclusion in the investment industry, to provide resources to the community,
Events focused on 

diversity

 and inclusion, to cultivate connections among students, alumni and industry.
Wharton's Partnership with AltFinance
Leading firms invest in Black Futures with formation of "AltFinance"
The Wharton School of the University of Pennsylvania, has signed on to create a best-in-class virtual institute to offer educational materials and tools necessary to excel in the alternative investment industry. The virtual institute will be open to interested students at all HBCUs, and will provide participants with relevant coursework and other supplementary content developed by top professors and finance professionals.
The Harris Family Program Faculty Director, Professor Bilge Yilmaz, will inform all of the academic elements through a series of carefully designed networking and learning opportunities. The resulting educational products and programming will be delivered in both an in-person and digital environment.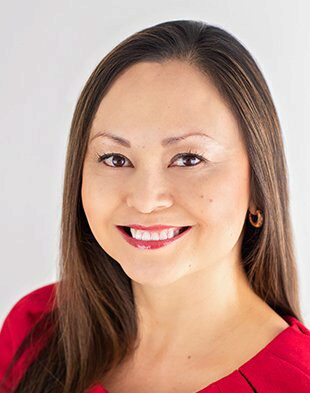 Sarah Hammer
HOST
Sarah Hammer is Managing Director of the Stevens Center for Innovation in Finance and Senior Director of the Harris Alternative Investments Program at the Wharton School of the University of Pennsylvania. In these roles, she focuses her efforts on private capital investments and financial technology. Ms. Hammer is also Adjunct Professor of Law at the University of Pennsylvania Law School, teaching an upper-level juris doctor course on financial regulation.
Previously, Ms. Hammer was Acting Deputy Assistant Secretary for Financial Institutions and Director of the Office of Financial Institutions Policy at the United States Department of the Treasury. In this role, she led and directed the Department's policy responsibilities involving financial institutions, as well as oversaw the Federal Insurance Office and the Office of Critical Infrastructure Protection and Compliance Policy (cybersecurity). 
Ms. Hammer has held various leadership positions throughout financial services in general management, portfolio management, trading, marketing, research, and analytics at the Vanguard Group, PIMCO, JP Morgan Chase, BlackRock, and Tudor Investments.
Ms. Hammer earned a J.D. from the University of Pennsylvania Law School, an M.B.A. from the Wharton School of the University of Pennsylvania, and a Master of Studies from Oxford University.  She is a Harry S. Truman Scholar and a Member of the American Law Institute.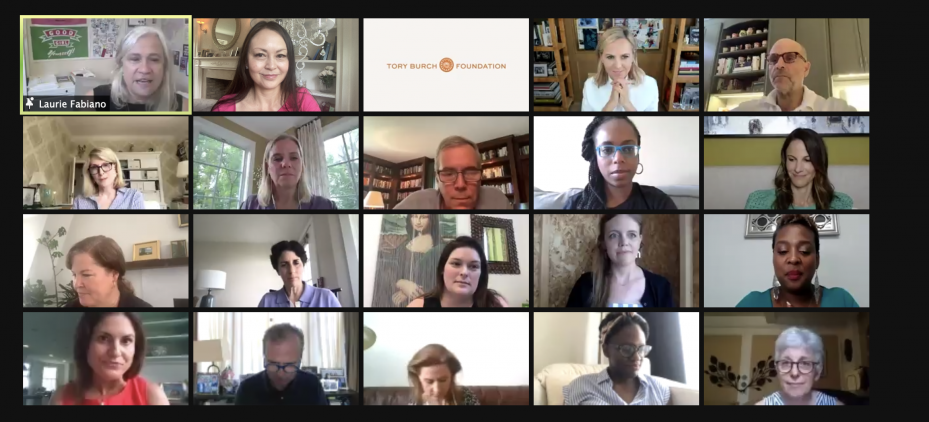 Sarah Hammer serves as an advisor/mentor for the Tory Burch Foundation Fellows Program which facilitates VC investment in female owned companies.
The Foundation provides women entrepreneurs access to capital, education and digital resources. The flagship Fellows Program provides early-stage women entrepreneurs the opportunity to access funding, education, networks and business guidance.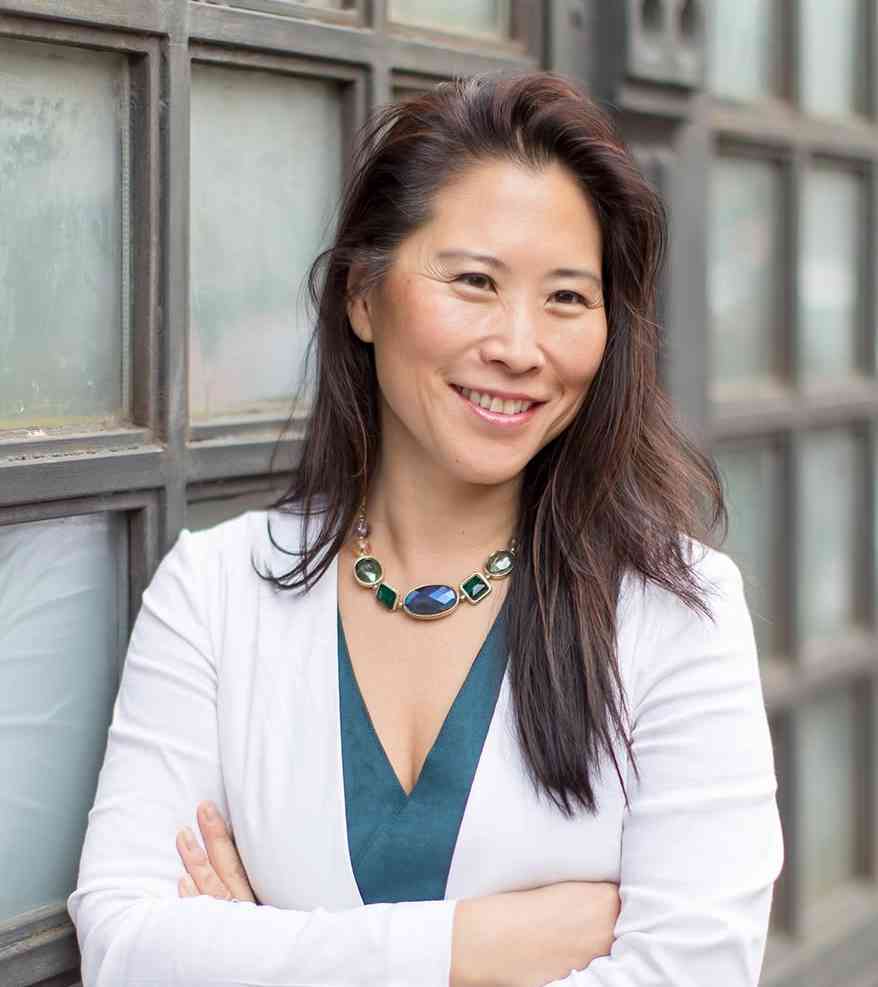 Susan Soh
MONDAY, MARCH 29, 2021 | 1:00 PM – 2:00 PM EDT

"Asian American Investment and Economic Power."
Susan Soh joined Two Sigma in 2017 as Chief of Strategy and Capital Development to lead the growth initiative and fundraising efforts. She is responsible for overseeing the marketing process and leading the team in new business development.
Previously, Susan was a founding partner and Global Head of Marketing and Client Services at Perella Weinberg Partners (PWP). In this role, she was responsible for marketing and client services, strategic business development, and sourcing new managers for PWP's asset management business. Prior to PWP, she was Managing Director and Head of Hedge Fund Marketing at Highbridge Capital Management. Previously, she was a vice president at Lightyear Capital, responsible for business development and investor relations. Prior to that, Susan was a Vice President in the Merchant Banking Group and an M&A Banker at Bear Stearns. She began her career as an attorney at Cravath Swaine and Moore. Susan is an active board member of AAAIM (Association of Asian American Investment Managers). She holds a J.D. cum laude from Harvard Law School and a B.A. in Economics, summa cum laude, from Yale University.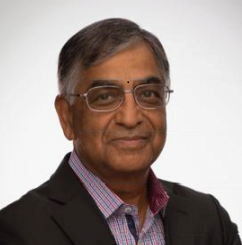 Raj L. Gupta
A SPECIAL EVENT – WEDNESDAY, NOVEMBER 18 | 12:00 PM – 1:00 PM EDT
"A Remarkable Journey"
Raj L. Gupta, Chairman of APTIV PLC since March 2015 (formerly Delphi Automotive PLC). From 1999 – 2009, Mr. Gupta was Chairman and Chief Executive Officer of Rohm and Haas. Mr. Gupta held a variety of posts at the company beginning in 1971. He was elected a vice president of the company and was named director for the Pacific Region in 1993. Early in 1996, Mr. Gupta became one of six members of the Chairman's Committee and was given oversight responsibility for the company's Electronic Materials business group. In December 1998, Mr. Gupta was elected to the Board of Directors and named Vice Chairman in January 1999. He became Chairman and Chief Executive Officer on October 1, 1999. Mr. Gupta assumed the additional title of President in early 2005 and held that title until May 2008.
Mr. Gupta holds a BS degree in Mechanical Engineering from the Indian Institute of Technology (1967), a M.S. degree in Operations Research from Cornell University (1969) and a M.B.A. in Finance from Drexel University (1972). Mr. Gupta is a past Chairman of the American Chemistry Council and the Society of Chemical Industry, America Section. He is a member of the boards of Arconic Inc., the Dupont Advisory Board and is Chairman of Avantor Inc. He has also served on the boards of HP, IRI, The Vanguard Group and Tyco International, amongst other companies, in the past.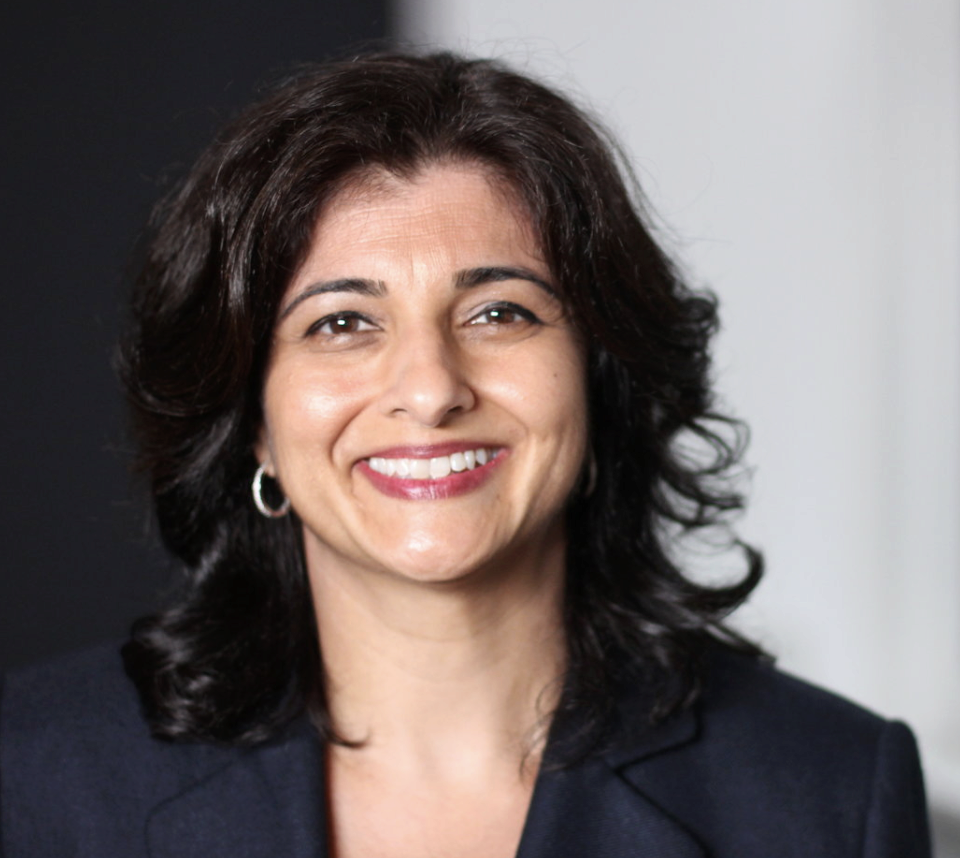 Seema Hingorani
TUESDAY, OCTOBER 20 | 12:00 PM – 1:00 PM EDT
"Building a Diverse Investing Team"
Seema R. Hingorani is a Managing Director at Morgan Stanley Investment Management focused on investment talent development, strategic client relationships and diversity initiatives across the platform. She is also Senior Sponsor of Investment Management's Diversity Council. Seema joined Morgan Stanley in 2019 and has 25 years of investment experience.
Seema is also the Founder and Chair of Girls Who Invest, a nonprofit organization dedicated to increasing the number of women in portfolio management and leadership in the asset management industry. Previously, Seema was the Founder and Chief Investment Officer of SevenStep Capital, an opportunistic investment platform focused on seeding women portfolio managers. She was also a Senior Advisor at Crestview Partners and an Advisory Group member at Walter Scott & Partners Limited. Seema served until June 30, 2014 as Chief Investment Officer for the New York City Retirement Systems which had assets of $160 billion. Previous to this appointment, Seema was Interim Chief Investment Officer and before that Head of Public Equities & Hedge Funds for the pension funds. Under her leadership, the pension fund was named Hedge Fund Manager of the Year – Large Public Pension Plans by Institutional Investor. Prior to Seema's four years of public sector experience, she served as Global Director of Fundamental Research at Pyramis Global Advisors; a Partner, Portfolio Manager and Senior Equity Analyst with hedge fund Andor Capital Management; a Partner and Senior Equity Analyst at hedge fund Pequot Capital Management; Co-founder of hedge fund Mirador Capital Management; and an Equity Analyst with T. Rowe Price.
Seema has worked with several organizations focused on issues concerning women and girls and is a prolific speaker on the topic of a more robust inclusion of women in the corporate sector. She was honored as the 2019 Bloomberg 50 "Ones To Watch", the 2016 Woman with Impact by the Connecticut Women's Business Development Council, and Wall Street Women Entrepreneur of the Year in 2015 by Traders magazine. Seema served as a member of the National Finance Committee of Secretary Clinton's 2016 Presidential Campaign. She is an active member of The Economic Club of New York and 100 Women in Finance.
Seema earned a B.A. in psychology/philosophy from Yale College and a M.B.A. in finance from The Wharton School at the University of Pennsylvania.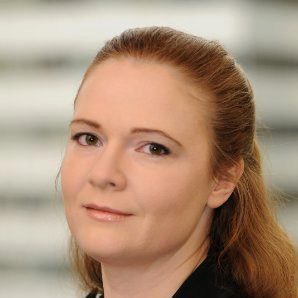 Alysa Craig
THURSDAY, OCTOBER 29 | 12:00 PM – 1:00 PM EDT
"Launching a SPAC Business During a Pandemic"
Alysa Craig is a Managing Director at Stifel in the M&A group and also leads Stifel's Special Purpose Acquisition Company (SPAC) practice.  Mrs. Craig has over 19 years of investment banking experience and a track record of originating and executing over $40bn of M&A, capital markets and lending transactions across a broad range of industries and geographies.  Prior to Stifel, Mrs. Craig worked at Credit Suisse, Deutsche Bank, Rothschild and Tegris.  She is a winner of the M&A Advisor 40 Under 40 Award and has an MBA from The Wharton School of Business, University of Pennsylvania.  Mrs.  Craig has lived, worked in studied in four countries on two continents.  She currently resides in New York City, with her husband and two children.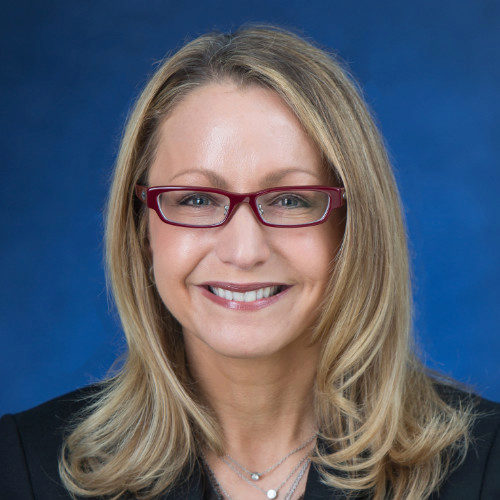 Stacey Dion
TUESDAY, NOVEMBER 3 | 12:00 PM – 1:00 PM EST
"Diverse Leadership in Private Investing"
Stacey Dion serves as a Managing Director and Head of Global Government Affairs. She is based in Washington, DC.
Ms. Dion leads Carlyle's global government relations and public policy functions, collaborating with Carlyle senior executives and investment professionals to shape Carlyle's global legislative and regulatory activities.
Ms. Dion joined Carlyle in 2017 as a Managing Director, focusing on U.S. government regulatory and legislative matters. Prior to joining Carlyle, Ms. Dion served as Vice President of Corporate Public Policy for The Boeing Company, where she was responsible for developing and implementing the government relations strategy and tactics on corporate issues including tax, benefits, financial services, corporate governance, energy, environment, workforce training and education.
In her career in government, Ms. Dion was Policy Advisor and Counsel in the Office of the Republican Leader, where she served as lead Republican staff for negotiating and drafting the Economic Stimulus Act of 2008 on behalf of the House Republican Leader Boehner. Prior to that, she served as Tax and Pension Policy Advisor in the Office of the Majority Leader and was responsible for drafting the Pension Protection Act of 2006 and managing the Tax Increase Prevention and Reconciliation Act of 2005. From 2002 to 2003, Ms. Dion worked in the Employee Benefits Security Administration in the U.S. Department of Labor, where she developed final regulations, rulings and advisory opinions on ERISA. Ms. Dion began her career in a Washington, DC law firm.
Ms. Dion earned her BA from Merrimack College and JD from The Catholic University of America.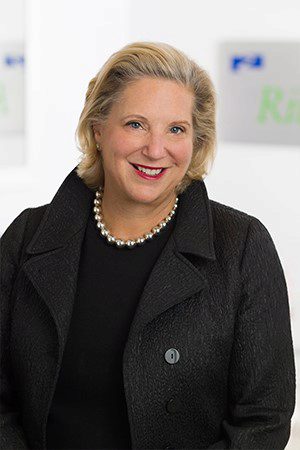 Pam Hendrickson
Pamela Hendrickson
is the Chief Operating Officer and Vice Chairman of Strategic Initiatives at The Riverside Company, a global private equity firm. As COO, Ms. Hendrickson manages a number of teams, including deal origination and fundraising, and as Vice Chairman she oversees the development of new initiatives and supervises several of Riversides' fund strategies. Ms. Hendrickson also sits on the global Riverside Investment Committee, which considers investments in most of Riverside's fund strategies.
Ms. Hendrickson has been an active advocate for private equity through Congressional testimony, television interviews, various printed interviews and op-eds that she has written. She is currently a member of the Board of the American Investment Council, is a past Chairman of the Board of the Association for Corporate Growth and has been a member of the board of the Small Business Investor Alliance. She is the incoming Vice Chairman of the advisory board of the Kenan Institute at Duke University and on the Board of Trustees of the National Humanities Center.
Prior to joining Riverside, Ms. Hendrickson spent 22 years at JPMorgan Chase, 15 of them as a Managing Director in a variety of leadership roles. Pam has an AB in Public Policy and History from Duke University and an MBA from the Kellogg Graduate School of Management at Northwestern University.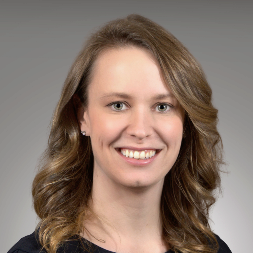 Christine Hommes
FRIDAY, DECEMBER 4 | 1:00 PM – 2:00 PM EDT

"A Seat at the Head of the Table: Female Leadership in Private Equity"
Christine Hommes is a Partner at Apollo, having joined the firm in 2011. She currently serves on the board of directors of Chisholm Oil & Gas, Momentum Minerals, and Talos Energy (NYSE:TALO). Prior to joining Apollo, Christine was an Associate at First Reserve and prior to that a member of the Power & Utilities Group at UBS. Ms. Hommes also serves on the board of directors of Youth, Inc., a non-profit focused on New York City youth. She graduated summa cum laude from the University of Pennsylvania with a BS in Economics and a BAS in Systems Engineering.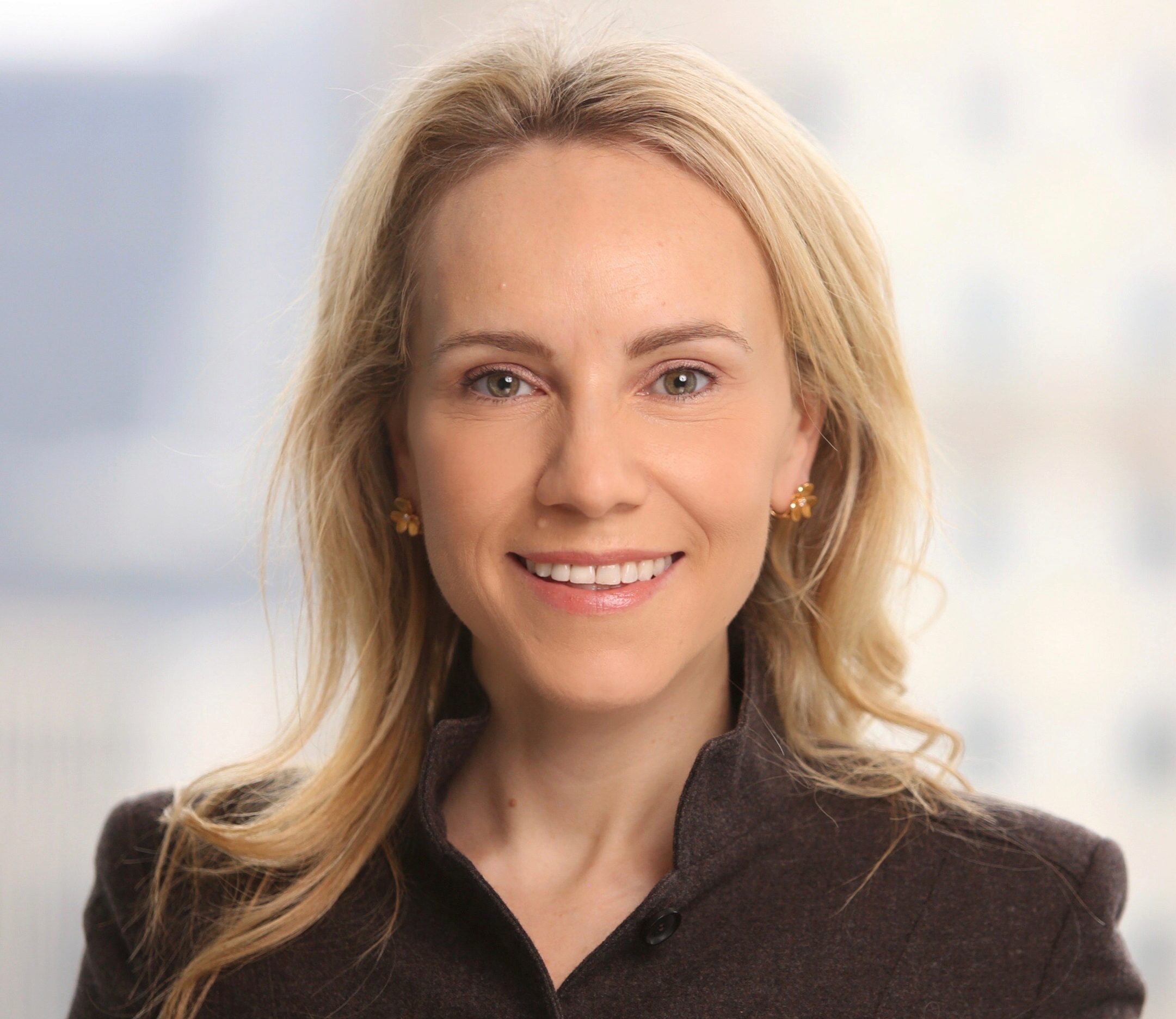 Olivia Wassenaar
Olivia Wassenaar is a Senior Partner at Apollo Private Equity and Co-Lead of Natural Resources. She serves on the boards of several Apollo portfolio companies, including American Petroleum Partners, LifePoint Health, Pegasus Optimization Managers, and Talos Energy (NYSE: TALO). Prior to joining Apollo, Ms. Wassenaar was a Managing Director at Riverstone Holdings, where she was a member of the investment team for ten years. Previously, Ms. Wassenaar worked at Goldman Sachs in the Investment Banking Division focusing on natural resources and at The World Bank Group. Ms. Wassenaar also serves on the Board of The Bearley School. She received her AB, magna cum laude, from Harvard College and an MBA from the University of Pennsylvania's Wharton School of Business.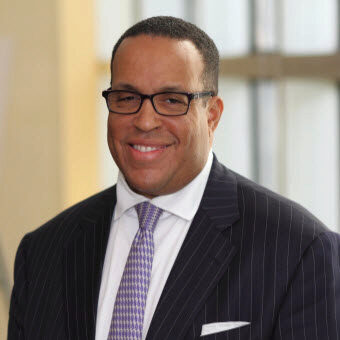 Kevin Chavers
THURSDAY, JANUARY 14, 2021 | 1:00 PM – 2:00 PM EDT

"The Outlook for 2021"
Kevin G. Chavers, Managing Director, is a member of the Global Fixed Income Securitized Asset Investment Team at BlackRock. He was formerly a member of the Global Public Policy Group and began his career at BlackRock as a member of the Financial Markets Advisory Group. Mr. Chavers has extensive experience in the mortgage capital markets and housing finance policy in both the public and private sectors. He is a member of BlackRock's Government Relations Steering Committee. He is also the Co-Chair of the Black Professionals Network at BlackRock.
Prior to joining BlackRock in 2011, Mr. Chavers was a Managing Director at Morgan Stanley, where he served as a Senior Relationship Manager with coverage responsibilities for the mortgage Government Sponsored Enterprises and related clients. He previously headed the global mortgage operating businesses of Morgan Stanley during their strategic repositioning. He also led strategy, execution and banking for the mortgage principal finance team within the Securitized Products Group.
Prior to joining Morgan Stanley, he was a vice president in the Mortgage Securities Department at Goldman Sachs & Co.
Mr. Chavers served as the President of Ginnie Mae in the Clinton Administration. He also formerly served as Majority Staff Counsel to the United States Senate Committee on Banking, Housing and Urban Affairs. He began his career with the law firm of Milbank, Tweed Hadley and McCloy.
Mr. Chavers is a graduate of Harvard Law School and earned a Bachelor's in City Planning from the University Of Virginia School Of Architecture.
He currently serves as Chairman of the Bedford Stuyvesant Restoration Corporation and on the boards of directors of the Structured Finance Association, the Upper Manhattan Empowerment Zone, the University of Virginia Foundation and the Penn Institute for Urban Research. He is a former Partnership for New York City David Rockefeller Fellow.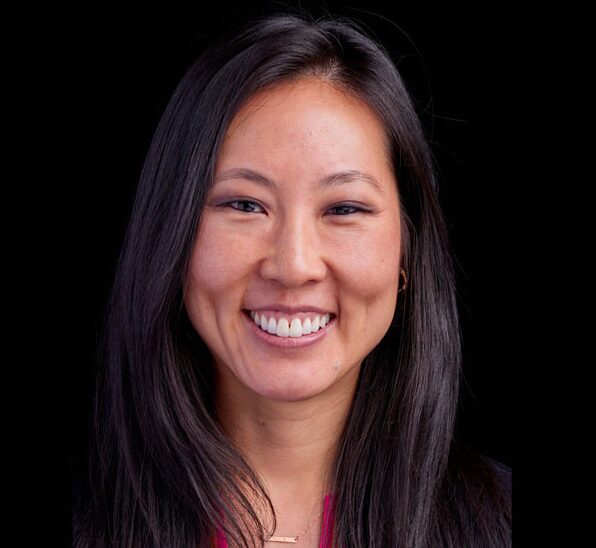 Christine Feng
WEDNESDAY, FEBRUARY 3, 2021 | 12:00 PM – 1:00 PM EDT

"Banking, Technology and Private Equity"
Christine Feng is a Senior Managing Director at Blackstone. Ms.Feng focuses on technology investing for Blackstone's opportunistic investing platform, Blackstone Tactical Opportunities, and works closely with Blackstone's credit investing platform, GSO.
Prior to joining Blackstone, Ms. Feng led data and analytics M&A on the Corporate Development team at Amazon Web Services (AWS), where she sourced, evaluated, negotiated and executed acquisitions and investments to support AWS's strategic priorities.
Before joining AWS, she was a senior member of the Corporate Development team at Microsoft, where she focused on acquisitions and divestitures across all of Microsoft's business units. Prior to Microsoft, Ms. Feng was at Rhone Capital, where she worked on middle market private equity buyouts. She started her career in investment banking on the Global M&A team at JPMorgan.
Ms. Feng received a BSE, cum laude, in Electrical Engineering and a Certificate in Finance from Princeton University and an MBA from Harvard Business School.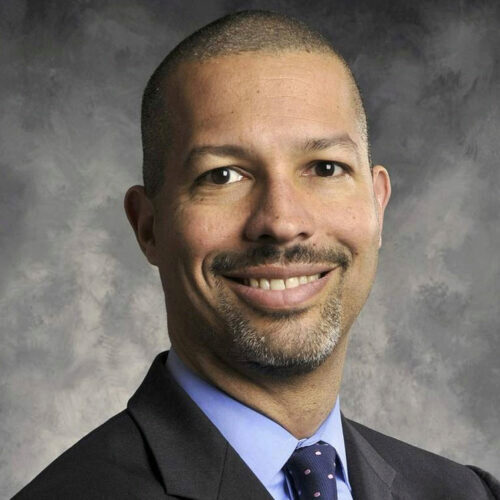 Seth Carpenter
THURSDAY, FEBRUARY 25, 2021 | 1:00 PM – 2:00 PM EDT

"Monetary Policy, the Labor Market, and Race."
Seth Carpenter is the US Chief Economist at UBS. Before joining UBS, he was Head of US Research at Rokos Capital Management. Prior to this position, he had a long and distinguished career in the public sector. Seth was at the US Treasury from 2014 to 2016 and was nominated by President Obama to be Assistant Secretary for Financial Markets after being Deputy Assistant Secretary for Macroeconomic Analysis. Seth worked for the Board of Governors of the Federal Reserve System from 1999 to 2014. He joined as a research economist, rising to the level of Deputy Director of the Division of Monetary Affairs.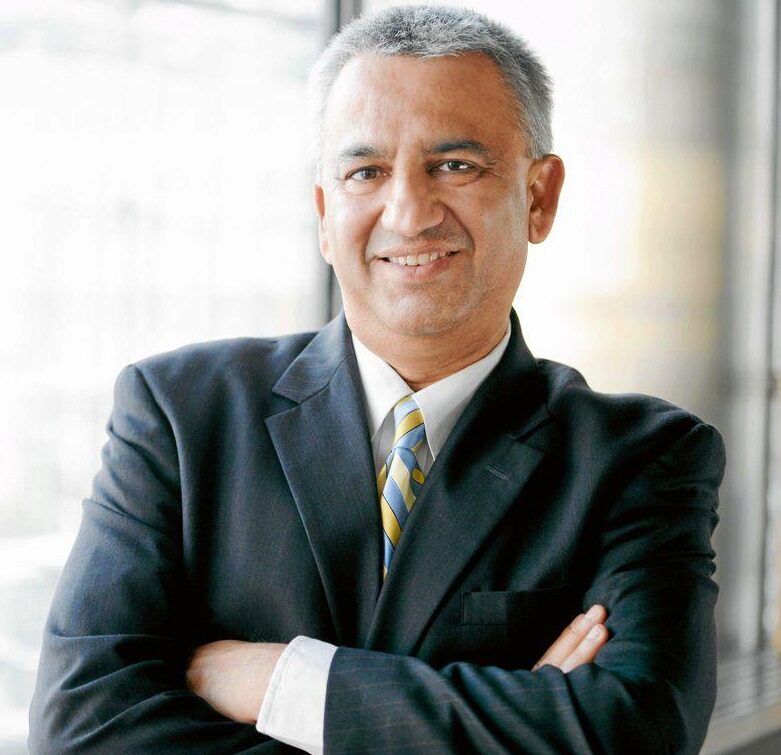 Bhairav Trivedi
TUESDAY, MARCH 9, 2021 | 12:00 PM – 1:00 PM EDT

"Global Financial Inclusion."
Bhairav Trivedi is Chief Executive Officer Designate of Crown Agents Bank's Group. Bhairav has over 30 years' experience in the financial services industry, with a strong focus on payments and payment processing, cross-border remittance and financial technology.
He has held senior roles at leading financial institutions around the globe, including – from 2012-17 – as Group CEO of Network International Payment Solutions, a UAE-based payments provider for the Middle East and Africa.
Bhairav has been President and Chief Operating Officer of Sigue Global Services Ltd., a global money transfer company, and was Managing Director, Global Head of Remittance Services at Citi's Global Transaction Services from 2008 to 2010. He also founded PayQuik (acquired by Citi in 2008) and has worked at McKinsey and Company, Fair Isaac and Providian Bancorp.
He joined Crown Agents Bank in January 2021 after a nine-month stint as Group CEO of LSE-listed Finablr – having been appointed to oversee the company's successful sale to Prism Advance Solutions (completed in December 2020). Bhairav holds an MBA from the Wharton School of the University of Pennsylvania, a Masters in Engineering Economic Systems from Stanford University and an undergraduate degree in Engineering from Birla Institute of Technology, India.
He has also been in the Indian Navy.