Diversity and Inclusion Initiative
The Joshua J. Harris Alternative Investments Program is pleased to announce the launch of an initiative on diversity and inclusion.  Attracting, developing, and retaining a diverse workforce is important in helping firms achieve sustainable financial success.  Diversity enhances a firm's ability to execute strategy, deliver for clients, and have a positive impact.  The Harris Program is committed to supporting the alternative investments industry in increasing diverse representation at all levels and creating and strengthening a culture of inclusion for all people.
Towards this end, the Harris Program is launching:
A speaker series on 

diversity

 and inclusion in alternative investments, to foster dialogue and engagement,
Research and thought leadership on 

diversity

 and inclusion in the investment industry, to provide resources to the community,
Events focused on 

diversity

 and inclusion, to cultivate connections among students, alumni and industry.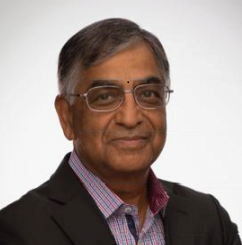 Raj L. Gupta
A SPECIAL EVENT – WEDNESDAY, NOVEMBER 18 | 12:00 PM – 1:00 PM EDT
"A Remarkable Journey"
https://primetime.bluejeans.com/a2m/register/cjrywdxx
(Registration is required for this event)
Raj L. Gupta, Chairman of APTIV PLC since March 2015 (formerly Delphi Automotive PLC). From 1999 – 2009, Mr. Gupta was Chairman and Chief Executive Officer of Rohm and Haas. Mr. Gupta held a variety of posts at the company beginning in 1971. He was elected a vice president of the company and was named director for the Pacific Region in 1993. Early in 1996, Mr. Gupta became one of six members of the Chairman's Committee and was given oversight responsibility for the company's Electronic Materials business group. In December 1998, Mr. Gupta was elected to the Board of Directors and named Vice Chairman in January 1999. He became Chairman and Chief Executive Officer on October 1, 1999. Mr. Gupta assumed the additional title of President in early 2005 and held that title until May 2008.
Mr. Gupta holds a BS degree in Mechanical Engineering from the Indian Institute of Technology (1967), a M.S. degree in Operations Research from Cornell University (1969) and a M.B.A. in Finance from Drexel University (1972). Mr. Gupta is a past Chairman of the American Chemistry Council and the Society of Chemical Industry, America Section. He is a member of the boards of Arconic Inc., the Dupont Advisory Board and is Chairman of Avantor Inc. He has also served on the boards of HP, IRI, The Vanguard Group and Tyco International, amongst other companies, in the past.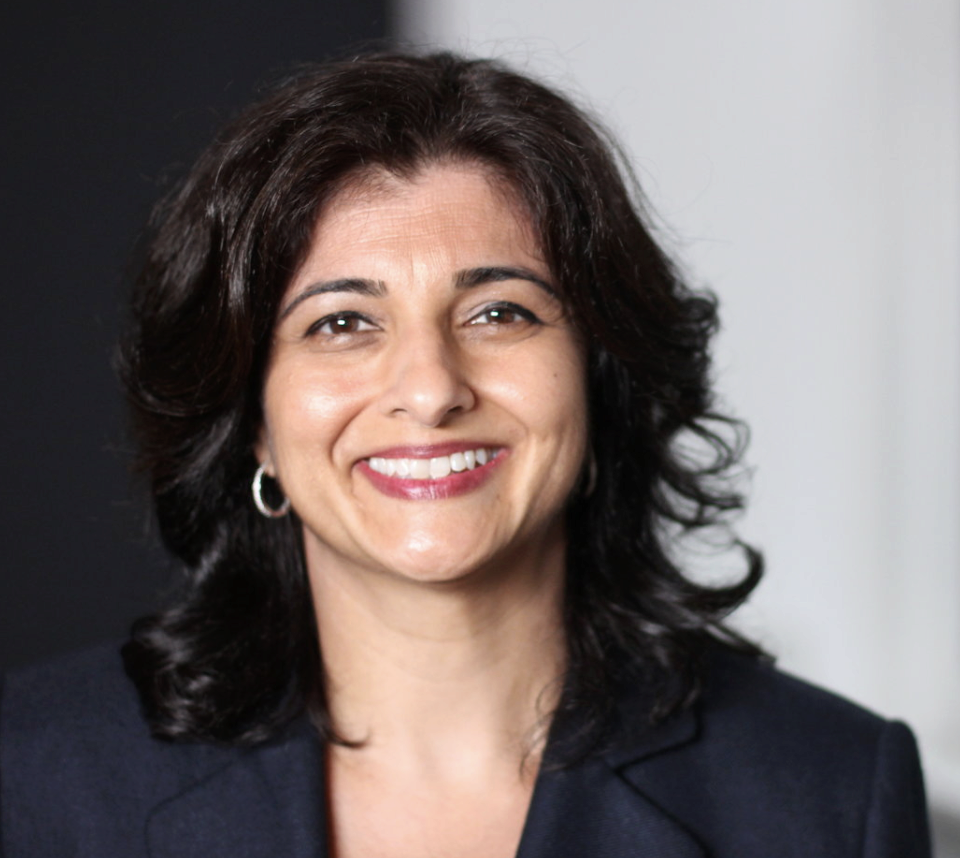 Seema Hingorani
TUESDAY, OCTOBER 20 | 12:00 PM – 1:00 PM EDT
"Building a Diverse Investing Team"
Click here to view the recording of this talk
Seema R. Hingorani is a Managing Director at Morgan Stanley Investment Management focused on investment talent development, strategic client relationships and diversity initiatives across the platform. She is also Senior Sponsor of Investment Management's Diversity Council. Seema joined Morgan Stanley in 2019 and has 25 years of investment experience.
Seema is also the Founder and Chair of Girls Who Invest, a nonprofit organization dedicated to increasing the number of women in portfolio management and leadership in the asset management industry. Previously, Seema was the Founder and Chief Investment Officer of SevenStep Capital, an opportunistic investment platform focused on seeding women portfolio managers. She was also a Senior Advisor at Crestview Partners and an Advisory Group member at Walter Scott & Partners Limited. Seema served until June 30, 2014 as Chief Investment Officer for the New York City Retirement Systems which had assets of $160 billion. Previous to this appointment, Seema was Interim Chief Investment Officer and before that Head of Public Equities & Hedge Funds for the pension funds. Under her leadership, the pension fund was named Hedge Fund Manager of the Year – Large Public Pension Plans by Institutional Investor. Prior to Seema's four years of public sector experience, she served as Global Director of Fundamental Research at Pyramis Global Advisors; a Partner, Portfolio Manager and Senior Equity Analyst with hedge fund Andor Capital Management; a Partner and Senior Equity Analyst at hedge fund Pequot Capital Management; Co-founder of hedge fund Mirador Capital Management; and an Equity Analyst with T. Rowe Price.
Seema has worked with several organizations focused on issues concerning women and girls and is a prolific speaker on the topic of a more robust inclusion of women in the corporate sector. She was honored as the 2019 Bloomberg 50 "Ones To Watch", the 2016 Woman with Impact by the Connecticut Women's Business Development Council, and Wall Street Women Entrepreneur of the Year in 2015 by Traders magazine. Seema served as a member of the National Finance Committee of Secretary Clinton's 2016 Presidential Campaign. She is an active member of The Economic Club of New York and 100 Women in Finance.
Seema earned a B.A. in psychology/philosophy from Yale College and a M.B.A. in finance from The Wharton School at the University of Pennsylvania.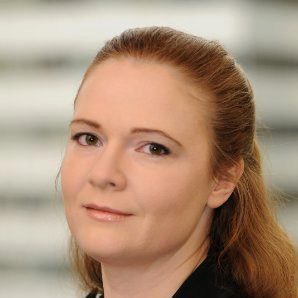 Alysa Craig
THURSDAY, OCTOBER 29 | 12:00 PM – 1:00 PM EDT
"Launching a SPAC Business During a Pandemic"
https://primetime.bluejeans.com/a2m/live-event/gbkpwwap
Alysa Craig is a Managing Director at Stifel in the M&A group and also leads Stifel's Special Purpose Acquisition Company (SPAC) practice.  Mrs. Craig has over 19 years of investment banking experience and a track record of originating and executing over $40bn of M&A, capital markets and lending transactions across a broad range of industries and geographies.  Prior to Stifel, Mrs. Craig worked at Credit Suisse, Deutsche Bank, Rothschild and Tegris.  She is a winner of the M&A Advisor 40 Under 40 Award and has an MBA from The Wharton School of Business, University of Pennsylvania.  Mrs.  Craig has lived, worked in studied in four countries on two continents.  She currently resides in New York City, with her husband and two children.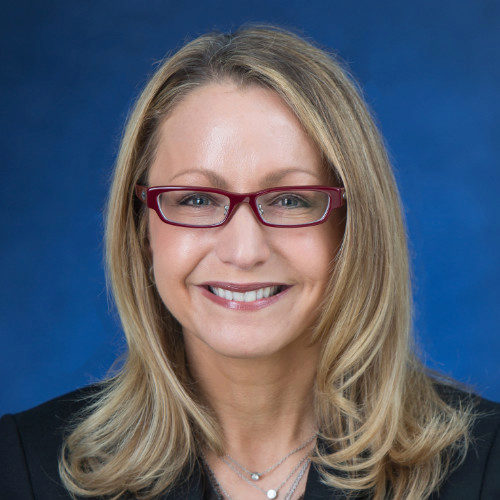 Stacey Dion
TUESDAY, NOVEMBER 3 | 12:00 PM – 1:00 PM EST
"Diverse Leadership in Private Investing"
https://primetime.bluejeans.com/a2m/live-event/bcyathvj
Stacey Dion serves as a Managing Director and Head of Global Government Affairs. She is based in Washington, DC.
Ms. Dion leads Carlyle's global government relations and public policy functions, collaborating with Carlyle senior executives and investment professionals to shape Carlyle's global legislative and regulatory activities.
Ms. Dion joined Carlyle in 2017 as a Managing Director, focusing on U.S. government regulatory and legislative matters. Prior to joining Carlyle, Ms. Dion served as Vice President of Corporate Public Policy for The Boeing Company, where she was responsible for developing and implementing the government relations strategy and tactics on corporate issues including tax, benefits, financial services, corporate governance, energy, environment, workforce training and education.
In her career in government, Ms. Dion was Policy Advisor and Counsel in the Office of the Republican Leader, where she served as lead Republican staff for negotiating and drafting the Economic Stimulus Act of 2008 on behalf of the House Republican Leader Boehner. Prior to that, she served as Tax and Pension Policy Advisor in the Office of the Majority Leader and was responsible for drafting the Pension Protection Act of 2006 and managing the Tax Increase Prevention and Reconciliation Act of 2005. From 2002 to 2003, Ms. Dion worked in the Employee Benefits Security Administration in the U.S. Department of Labor, where she developed final regulations, rulings and advisory opinions on ERISA. Ms. Dion began her career in a Washington, DC law firm.
Ms. Dion earned her BA from Merrimack College and JD from The Catholic University of America.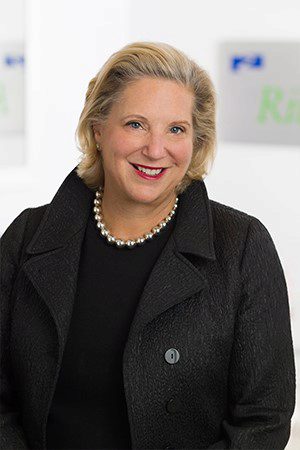 Pam Hendrickson
TUESDAY, NOVEMBER 3 | 12:00 PM – 1:00 PM EST
"Diverse Leadership in Private Investing"
https://primetime.bluejeans.com/a2m/live-event/bcyathvj
Pamela Hendrickson is the Chief Operating Officer and Vice Chairman of Strategic Initiatives at The Riverside Company, a global private equity firm. As COO, Ms. Hendrickson manages a number of teams, including deal origination and fundraising, and as Vice Chairman she oversees the development of new initiatives and supervises several of Riversides' fund strategies. Ms. Hendrickson also sits on the global Riverside Investment Committee, which considers investments in most of Riverside's fund strategies.
Ms. Hendrickson has been an active advocate for private equity through Congressional testimony, television interviews, various printed interviews and op-eds that she has written. She is currently a member of the Board of the American Investment Council, is a past Chairman of the Board of the Association for Corporate Growth and has been a member of the board of the Small Business Investor Alliance. She is the incoming Vice Chairman of the advisory board of the Kenan Institute at Duke University and on the Board of Trustees of the National Humanities Center.
Prior to joining Riverside, Ms. Hendrickson spent 22 years at JPMorgan Chase, 15 of them as a Managing Director in a variety of leadership roles. Pam has an AB in Public Policy and History from Duke University and an MBA from the Kellogg Graduate School of Management at Northwestern University.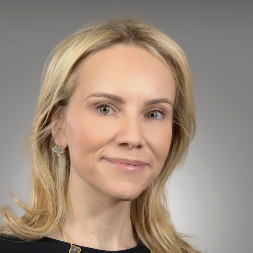 Olivia Wassenaar
Olivia Wassenaar is a Senior Partner at Apollo Private Equity and Co-Lead of Natural Resources. She serves on the boards of several Apollo portfolio companies, including American Petroleum Partners, LifePoint Health, Pegasus Optimization Managers, and Talos Energy (NYSE: TALO). Prior to joining Apollo, Ms. Wassenaar was a Managing Director at Riverstone Holdings, where she was a member of the investment team for ten years. Previously, Ms. Wassenaar worked at Goldman Sachs in the Investment Banking Division focusing on natural resources and at The World Bank Group. Ms. Wassenaar also serves on the investment committee of The Brearley School. She received her AB, magna cum laude, from Harvard College and an MBA from the University of Pennsylvania's Wharton School of Business.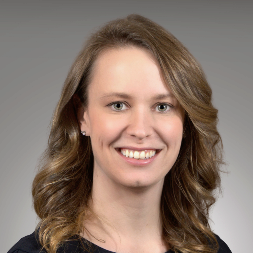 Christine Hommes
Christine Hommes is a Partner at Apollo, having joined the firm in 2011. She currently serves on the board of directors of Chisholm Oil & Gas, Momentum Minerals, and Talos Energy (NYSE:TALO). Prior to joining Apollo, Christine was an Associate at First Reserve and prior to that a member of the Power & Utilities Group at UBS. Ms. Hommes also serves on the board of directors of Youth, Inc., a non-profit focused on New York City youth. She graduated summa cum laude from the University of Pennsylvania with a BS in Economics and a BAS in Systems Engineering.