Wharton Global Allocators Summit
Thank you for attending the inaugural Wharton Global Allocators Summit on Friday May 19, 2023, where top allocators from around the world gathered to share insights and best practices on investment strategies and portfolio management. This exclusive event offered a unique opportunity to learn from and engage with some of the most prominent names in the industry.
We uncovered the key challenges, emerging trends and strategic considerations faced by global allocators through open forum and discussion. Highlights from the summit include:
Keynote speeches from industry leaders and renowned experts
Panel discussions on the latest investment trends and strategies
Roundtable discussions on specific asset classes and regions
Opportunities to meet and connect with fellow allocators and investors
Focal themes from the summit include:
The global economic outlook and market trends
Optimal asset allocation strategies in the current economic context
The role of alternative investments in asset portfolios
Emerging technologies and tools available to today's allocators
Potential risks and rewards of integrating ESG into allocation decisions
We hope you enjoyed expanding your network, gaining new perspectives on investing, and learning about latest industry developments, at the Wharton Global Allocators Summit.
The Inaugural Wharton Global Allocator Summit
Friday May 19, 2023
8th Floor Jon M. Huntsman Hall
3730 Walnut St., Philadelphia, PA 19104

Conference Theme: Allocations in Changing Times

Dress Code: Business Attire (Ties are optional)
To facilitate an atmosphere of free and productive idea-sharing, we would like to inform you that the Wharton Global Allocators Summit will be a media-free event, and no presentations, conversations or panel discussions will be recorded. However, a photographer will be present to take still photos of the event.
| | |
| --- | --- |
| 08:00 – 09:00  | Networking Breakfast and Registration (60 min) |
| | |
| 09:00 – 09:05  | Welcome Remarks (5 min) |
| | |
| | Ziad Sarkis, Director of Financial Research of the Wharton School's Harris Family Alternative Investments Program |
| | |
| 09:05 – 09:15  | Introduction to the Harris Program and Overview of the Summit's Agenda (10 min) |
| | |
| | Professor Burcu Esmer, Faculty Member and Academic Co-Director of the Wharton School's Harris Family Alternative Investments Program |
| | |
| 09:15 – 09:35  | Keynote Address: Global Allocations Given Current Geopolitical and Economic Conditions (20 min) |
| | |
| | Changes in politics at the global level and shifting macroeconomic conditions can have both positive and negative impacts on allocations across asset classes. Mubadala provides their perspective on how these developments have influenced allocations. |
| | |
| | Carlos Obeid, Chief Financial Officer of the Mubadala Investment Company |
| | |
| 09:35 – 10:25  | Allocations in Times of Uncertainty (50 min) |
| | |
| | Expanding on Mubadala's introductory perspective regarding geopolitical and macroeconomic developments, this panel brings together prominent industry leaders from diverse regions to present contrasting viewpoints. |
| | |
| | Moderator: |
| | Ziad Sarkis, Director of Financial Research of the Wharton School's Harris Family Alternative Investments Program |
| | |
| | Panelists: |
| | Thomas Lee, Chief Investment Officer of the New York State Teachers' Retirement System |
| | Dr. Timo Löyttyniemi, Chief Executive Officer of the State Pension fund of Finland |
| | Ben Samild, Deputy Chief Investment Officer of the Future Fund of Australia |
| | |
| 10:25 – 10:55  | Morning Coffee Break & Networking (30 min) |
| | |
| 10:55 – 11:35  | Alternative Investment Funds (40 min) |
| | |
| | In this discussion, we examine the primary concerns related to over-allocating to private capital funds amid fluctuations in interest rates and stock markets. Additionally, we explore other important considerations that investors must consider when allocating funds to this asset class. |
| | |
| | Moderator: |
| | Anna Nekoranec, Chief Executive Officer at Align Private Capital |
| | |
| | Panelists: |
| | Kari Vatanen, Chief Investment Officer at Veritas Pension Insurance Company |
| | Pontus von Essen, Head of Strategy at Swedish Pension Fund AP7 |
| | Bradley Ackerman, Head of Alternative Investments at PNC Asset Management |
| | |
| 11:35 – 12:15  | Private Capital in Emerging Markets: Where, When, And How (40 min) |
| | |
| | When investing private capital in emerging markets, it is crucial to understand the intricacies of these markets and cultivate long-term relationships. We delve into how allocators seeking to invest in such regions can leverage the experience and capabilities offered by development finance institutions and funds-of-funds to their advantage. |
| | |
| | Moderator: |
| | Eric Newman, Trustee & Vice Chairman of the Pension Funds of the City of Stamford & the Town of Fairfield |
| | |
| | Panelists: |
| | Stephanie Lindemann-Kohrs, Global Head of Equity and Funds at KFW Development Bank, Germany |
| | Amit Chandra, Managing Director at 57 Stars, an emerging markets-focused fund-of-funds manager |
| | |
| 12:15 – 12:35 | Presentation: Slow Moving Capital and Predictability of Stock Returns (20 min) |
| | |
| | Historically all returns in the US stock market have accrued during just seven days around the turn of the month.  |
| | |
| | Professor Matti Suominen, Vice-Chair of the Investment Consultative Committee of the State Pension Fund of Finland and Visiting Full Professor of Finance at The Wharton School |
| | |
| 12:35 – 13:35  | Networking Lunch (60 min) |
| | |
| 13:35 – 14:25  | Improving Allocation Decisions with Data and Analytics (50 min) |
| | |
| | Investment decisions around allocations into multiple asset classes rely on established methodologies to assess cash flows and other key indicators. On this panel we discuss tools available to allocators to help them invest more efficiently.  |
| | |
| | Moderator: |
| | Tobias True, Partner at Adams Street Partners |
| | |
| | Panelists: |
| | Winston Ma, Esq., Executive Vice Chairman at Virtual-Q; Ex-Managing Director and Head of North America Office at China Investment Corp (CIC) |
| | Saku Nousiainen, Investment Director at The Alfred P. Sloan Foundation |
| | Patrick Carlevato, Head of Growth at SEI Novus |
| | |
| 14:25 – 14:50  | Presentation: The Effect of Rising Interest Rates and Inflation on Allocations (25 min) |
| | |
| | Higher interest rates affect leverage and return. An academic perspective sheds light on the historical effects of elevated interest rates on various asset classes and provides insights into their expected future implications. |
| | |
| | Professor João Gomes, Howard Butcher III Professor of Finance and Senior Vice Dean of Research, Centers, and Academic Initiatives at the Wharton School |
| | |
| 14:50 – 15:20  | Afternoon Coffee Break & Networking (30 min) |
| | |
| 15:20 – 16:05  | Fixed Income, Credit, and Real Assets (45 min) |
| | |
| | In the past year, the impact of interest rate fluctuations has played a substantial role in driving greater allocations towards fixed income and private credit instruments. Additionally, real assets are increasingly viewed as a reliable hedge against inflation. In this panel discussion, we gain insights from experienced allocators in this asset class. They provide valuable perspectives on key considerations Chief Investment Officers should bear in mind when rebalancing their portfolios. |
| | |
| | Moderator: |
| | Lindsay Rosner, Senior Portfolio Manager at PGIM Fixed Income |
| | |
| | Panelists: |
| | Timothy Calkins, Co-Chief Investment Officer at Nottingham Advisors |
| | James Smigiel, Chief Investment Officer at SEI |
| | Daniel Shaykevich, Senior Portfolio Manager and Co-Head of the Emerging Markets and Sovereign Debt Team at Vanguard |
| | |
| 16:05 – 16:55  | Building Co-Investing, Secondaries, and GP Stake Programs (50 min) |
| | |
| | When it comes to accessing private capital funds, there are various strategies that allocators can adopt. In this group discussion, we delve into the best practices for investing beyond conventional primary LP positions. We analyze LP secondaries, continuation funds, co-investments, and GP stakes as alternative approaches to accessing private capital funds. |
| | |
| | Moderator: |
| | Jordan Foote, Investment Director at Alberta Investment Management Company |
| | |
| | Panelists: |
| | Peter Ammon, Chief Investment Officer at the University of Pennsylvania Endowment |
| | Neha Markle, Head of Alternative Investment Partners (AIP) Private Markets Solutions at Morgan Stanley |
| | Mina Nazemi, Head of Diversified Alternative Equity at Barings |
| | Mo Saraiya, Executive Director at GCM Grosvenor |
| | |
| 16:55 – 17:25 | ESG Investing: Contrasting Opposing Views (30 min) |
| | |
| | In this group discussion, we explore the contrasting viewpoints surrounding ESG investments. Critics argue that ESG investments prioritize political agendas, such as climate change, over maximizing investor returns. Conversely, proponents of the ESG industry argue that it effectively identifies companies with higher risks beyond traditional investment criteria. These divergent opinions shed light on a disagreement while recognizing the importance of embracing different perspectives. |
| | |
| | Moderator: |
| | Professor Kevin Kaiser, Senior Director of the Wharton School's Harris Family Alternative Investments Program and Adjunct Full Professor of Finance at the Wharton School's Finance Department |
| | |
| | Panelists: |
| | Dr. Daniel Walker, Board Member at the California Endowment |
| | Erika Gucfa, Managing Director at North Sky Capital |
| | |
| 17:25 – 17:30  | Closing Remarks (5 min) |
| | |
| | Ziad Sarkis, Director of Financial Research of the Wharton School's Harris Family Alternative Investments Program |
| | |
| 17:30 – 18:30  | Drinks & Reception (60 min) |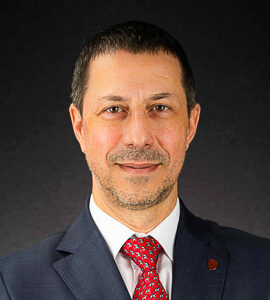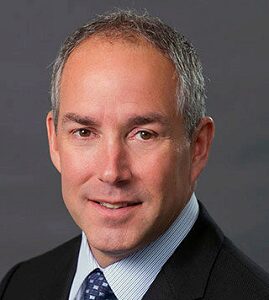 Senior Director, The Harris Family Alternative Investments Program,
Adjunct Full Professor of Finance, Wharton Finance Department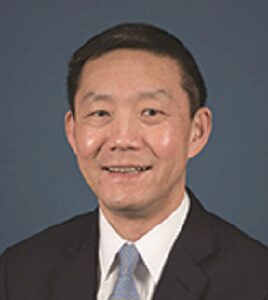 Executive Director and Chief Investment Officer
New York State Teachers' Retirement System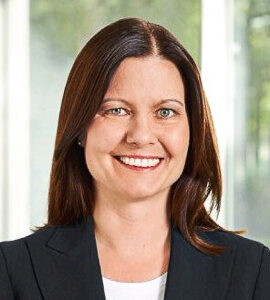 Stephanie Lindemann-Kohrs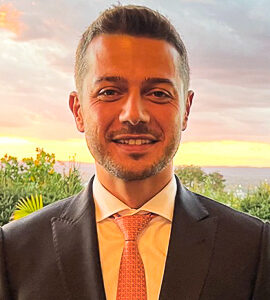 Chief Executive Officer
Silkmann Properties (Family Office)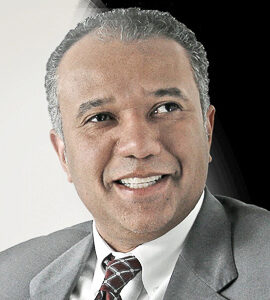 Lecturer, Alternative Investments & Global Entrepreneurship Labs
Massachussets Institute of Technology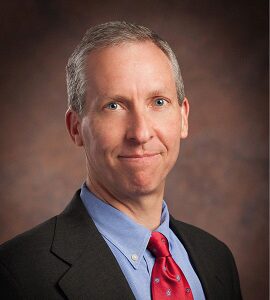 Deputy Chief Investment Officer
Pennsylvania Public School Employees' Retirement System (PA PSERS)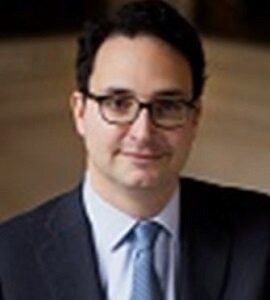 Director, Strategic Developments, Sovereign Investment Partnerships & Long-Term Investors
bpifrance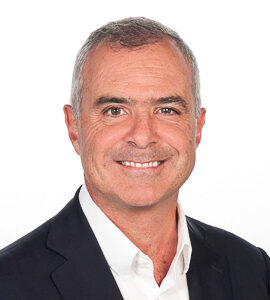 Managing Partner
Tavis Capital AG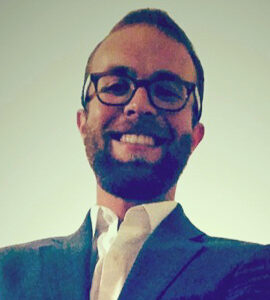 Investment Director
bpifrance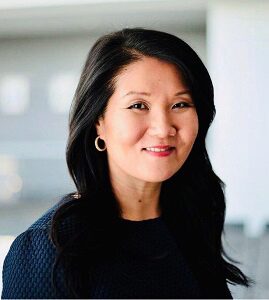 Senior Product Strategist
Vanguard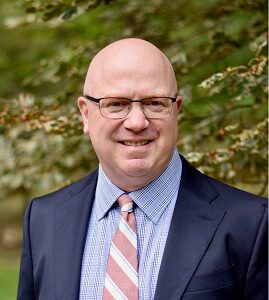 Chief Investment Officer
Pennsylvania Public School Employees' Retirement System (PA PSERS)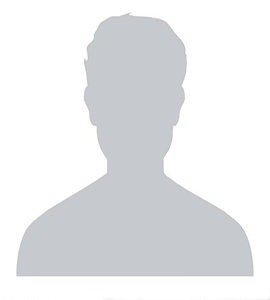 Senior Vice President
Robert F. Kennedy Foundation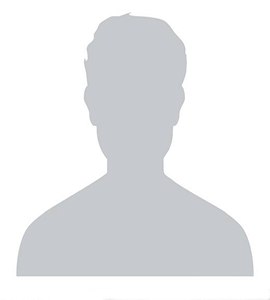 Principal
Acer Springs Capital (Family Office)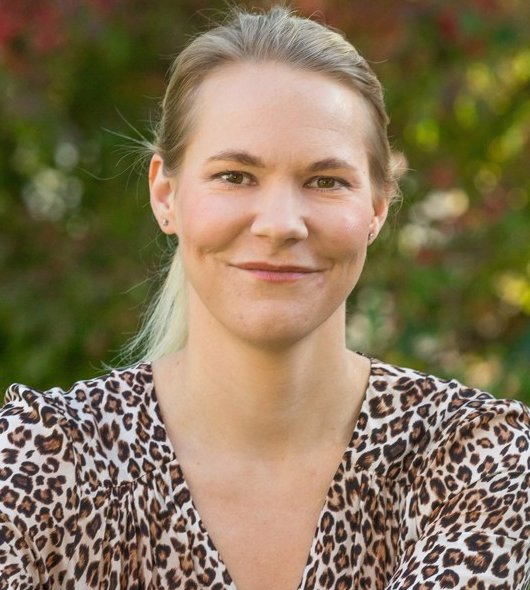 Director, Impact Investments
Social Finance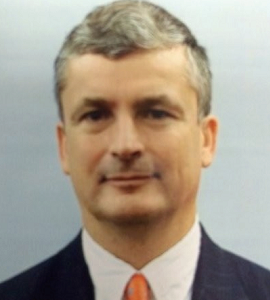 Chief Investment Officer
Aceana Group (Family Office)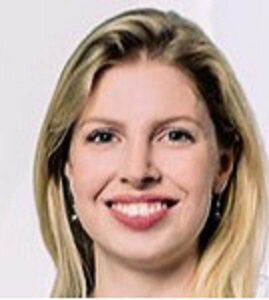 Vice President, Institutional Client Management (Not for Profit and Endowment Practice)
PIMCO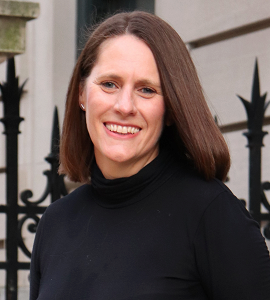 SVP, Investment Strategist
Franklin Templeton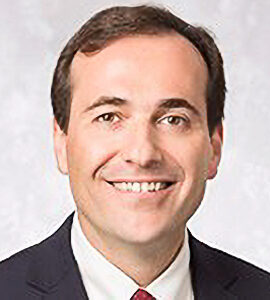 Managing Partner
Arpoador Invest (Family Office)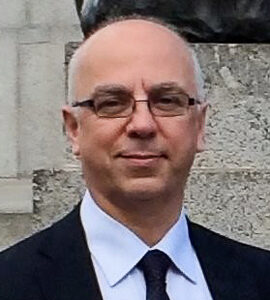 Co-Chief Investment Officer
Montgomery County Employee Retirement Plans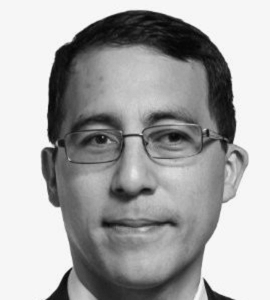 Senior Portfolio Manager
Russell Investment Group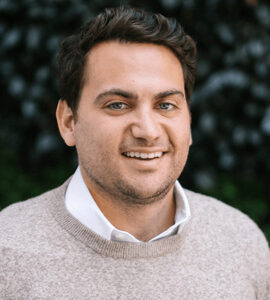 Principal
Kifo US (Kirsch Family Office)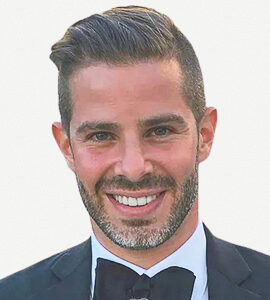 Founding Partner
Friedom Partners (Family Office)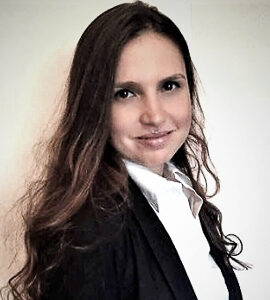 Associate Director
Barings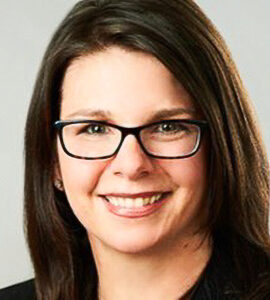 Chief Investment Officer
Glenmede Investment Management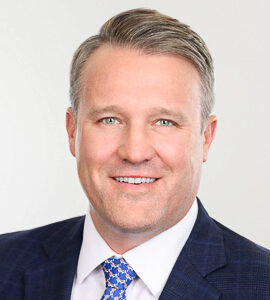 Senior Vice President & Head of Alternative Investments
Lincoln Financial Group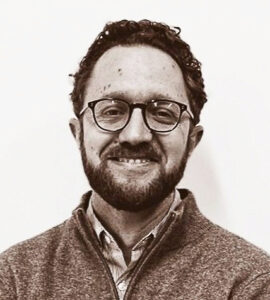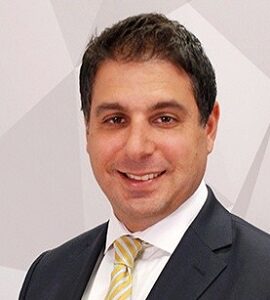 Director, DCIO Portfolio Construction Office
Future Fund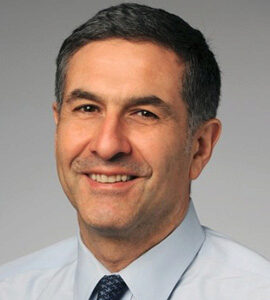 Director of Investment Research
PFM Asset Management (A subsidiary of US Bank)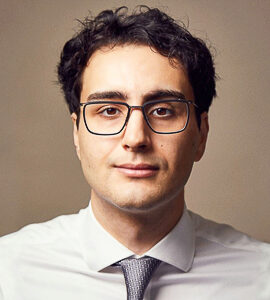 Managing Partner
Titan Point Capital (Family Office)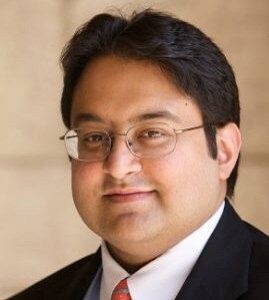 Managing Director International Investments
RIMCO Investment LLC, a subsidiary of Al Rashed Group (Family Office)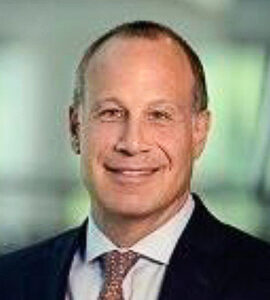 Head of Institutional/Senior Managing Director
Virtus Investment Partners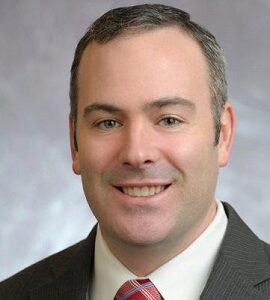 Co-Head of Traditional Strategies Due Diligence
PNC Asset Management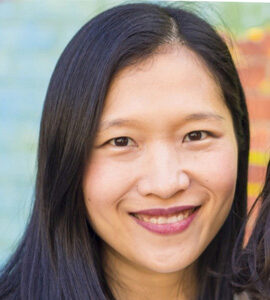 Head of Partnerships
Girls Who Invest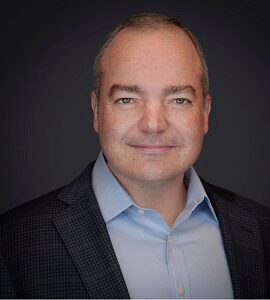 Managing Director
Commonfund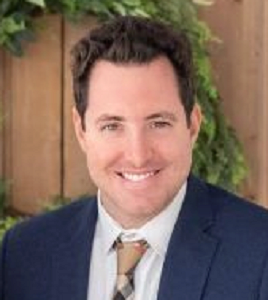 Partner
Axion Financial Group (Family Office)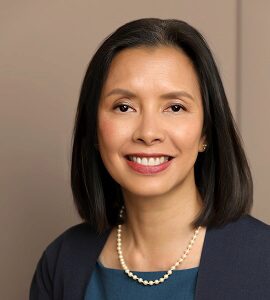 Vice President, Investments
Albert B. Glickman Family Foundation (Family Office)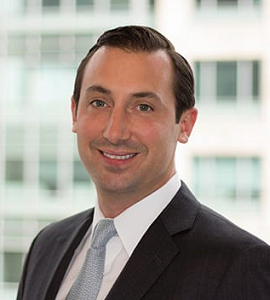 Partner
Adams Street Partners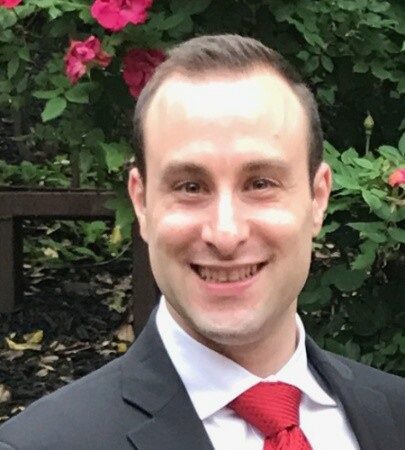 Deputy Chief Investment Officer
State of Rhode Island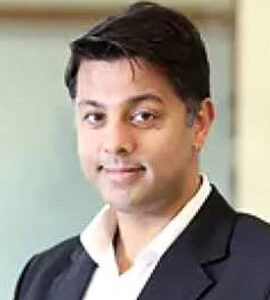 Managing Partner
Malabar Invest (Family Office)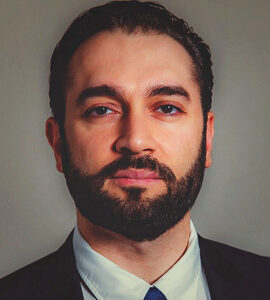 Investment Director
Madr Investment Company (Family Office)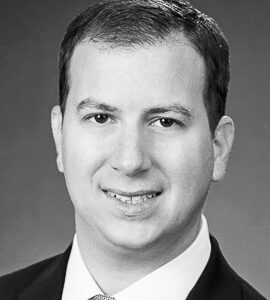 Chief Investment Officer
First Haven Capital (Family Office)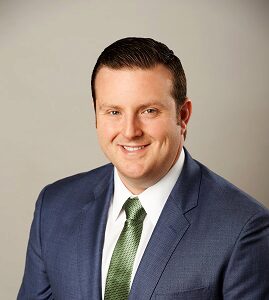 Managing Director & Portfolio Manager, Private Investments
Glenmede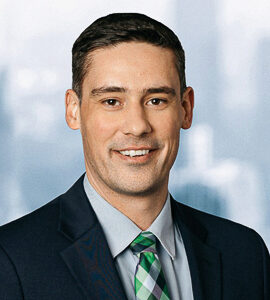 Senior Alternative Investments Specialist
Mercer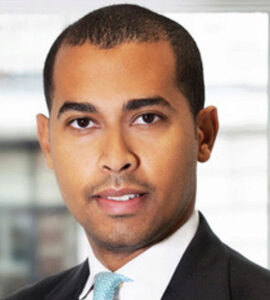 Vice President
The Public Investment Fund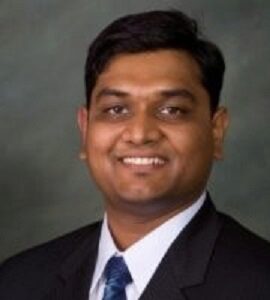 Head of Alternatives & Non-Core Specialty Mandates
Enstar Group
Executive Director
KAUTE Foundation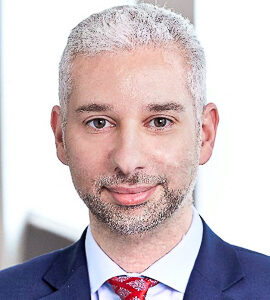 Chief Investment Officer
Lightstone Investments (Family Office)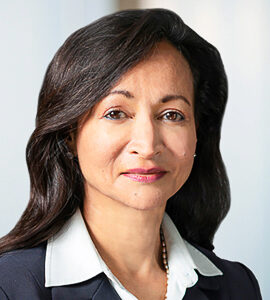 MD, Head of Originations & Founding Member, AB Private Credit Investors
Alliance Bernstein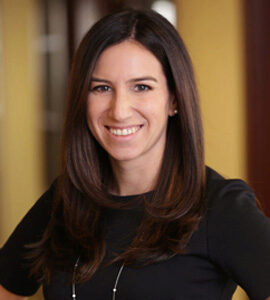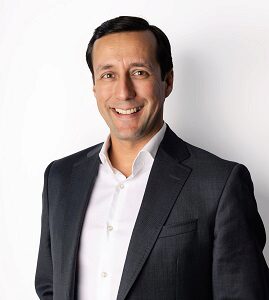 Founding Partner
Cypress Creek Partners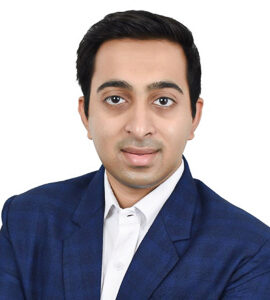 Partner
Marwar Capital (Family Office)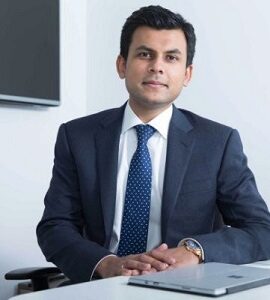 Chief Executive Officer
Foundation Holdings (Family Office)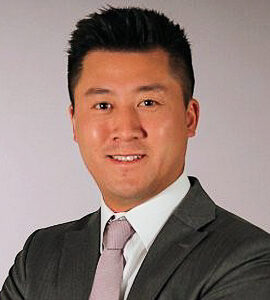 Director of Investments
Melville Management Corporation (Family Office)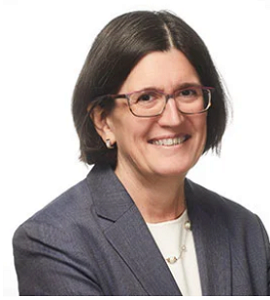 Chief Investment Officer
Commonfund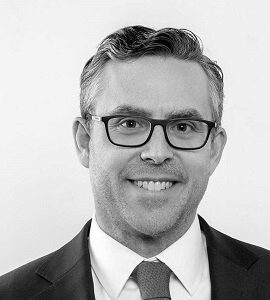 Head of North American Buyout
Metlife Investment Management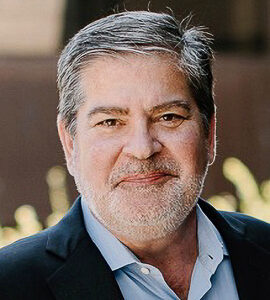 Partner
Symphony Financial Partners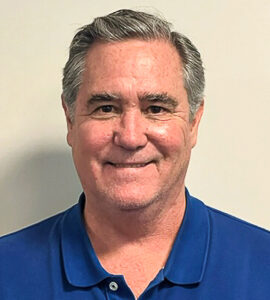 Deputy Chief Investment Officer
Florida State Board of Administration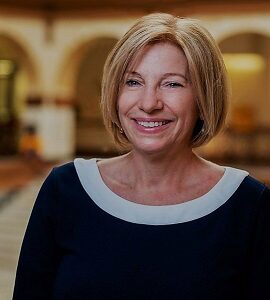 Chief Investment Officer
Drexel University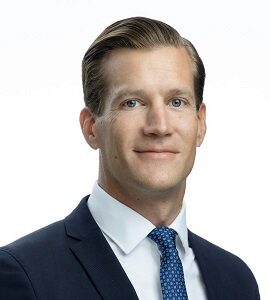 Chief Executive Officer
Mandatum Asset Management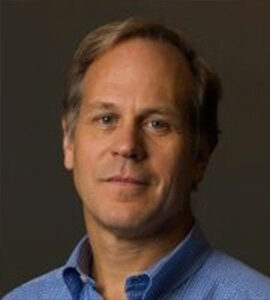 Executive Director
Collaborative for Frontier Finance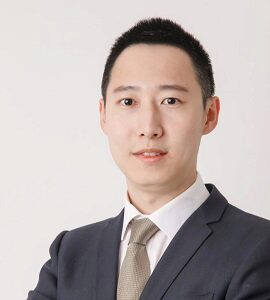 Director, Investment Management
AARP

RESEARCH
Wharton Global Allocators Summit